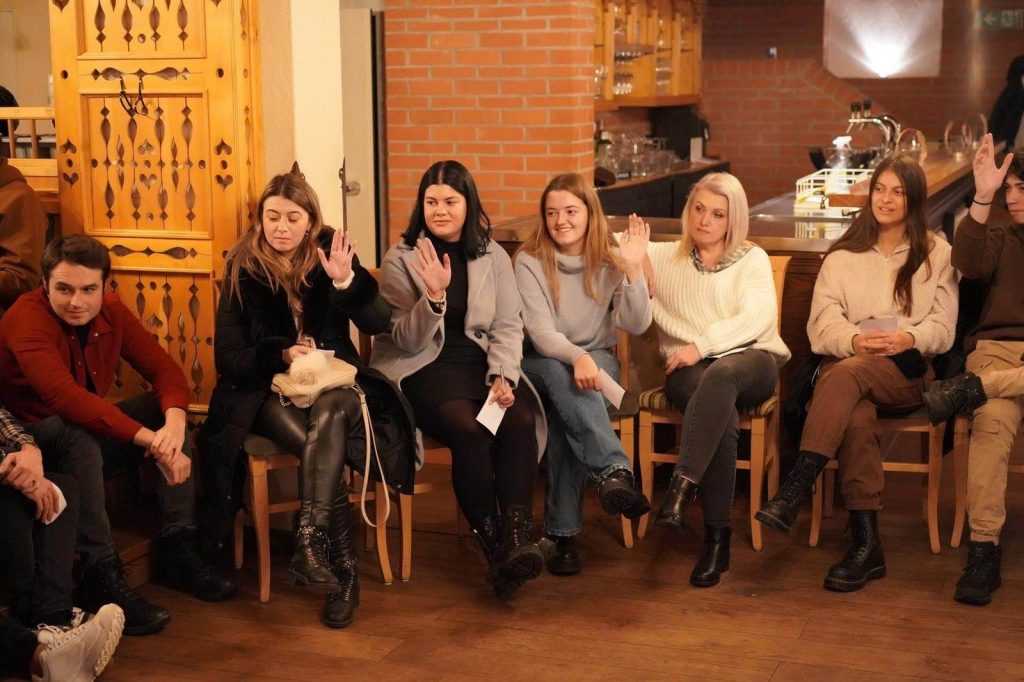 Participation in an international project within the Erasmus+ program, Program KA152-YOU.
In the period from December 14th to December 22nd 2022, representatives from SCIENTIA NOVA and vocational secondary school 'Gjorche Petrov' Kavadarci took part in the international project "Enhancing young people's critical thought and media awareness", whose mobility was organized in Munich (Germany).
From the school, the principal – Ratka Rosomanski, teacher of vocational subjects from the forestry profession – Alexandra Petrova and 4 students participated: Meri Gjordjieva, Natasha Baltova, Filip Velkov, Teodor Ivanoski.
They met with representatives from Germany, Greece, Romania, Croatia and Turkey.
During the youth exchange, the project participants were working together on the necessity of media literacy promotion among the young people. They gained the necessary skills for being aware and responsible media consumers, improved their media literacy, critical thinking and research skills, boosted intercultural communication, developed the international youth networks on media literacy; – Increasing the debating, discussion, interaction and self-expression skills of the participants, exchanged their experiences and transferred their knowledge to their partners with the aim of the international networking on media literacy and critical thinking.
Project № 2021-1-DE04-KA152-YOU-000018611