SCIENTIA NOVA Association participates in C2 Mediation of Methodologies and Contents from "The Witness Eye" project. This activity is organized in Pescara, Italy.
More information about the meeting and the activities you can find on the project blog "The Witness Eye".
Each day the activities are recorded and streamed live on the project Youtube Channel "The Witness Eye".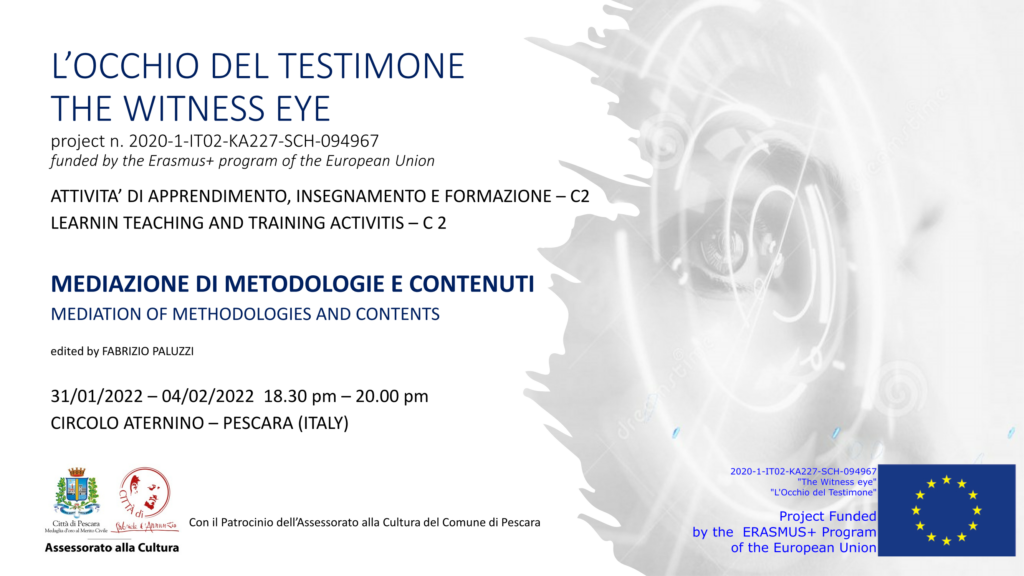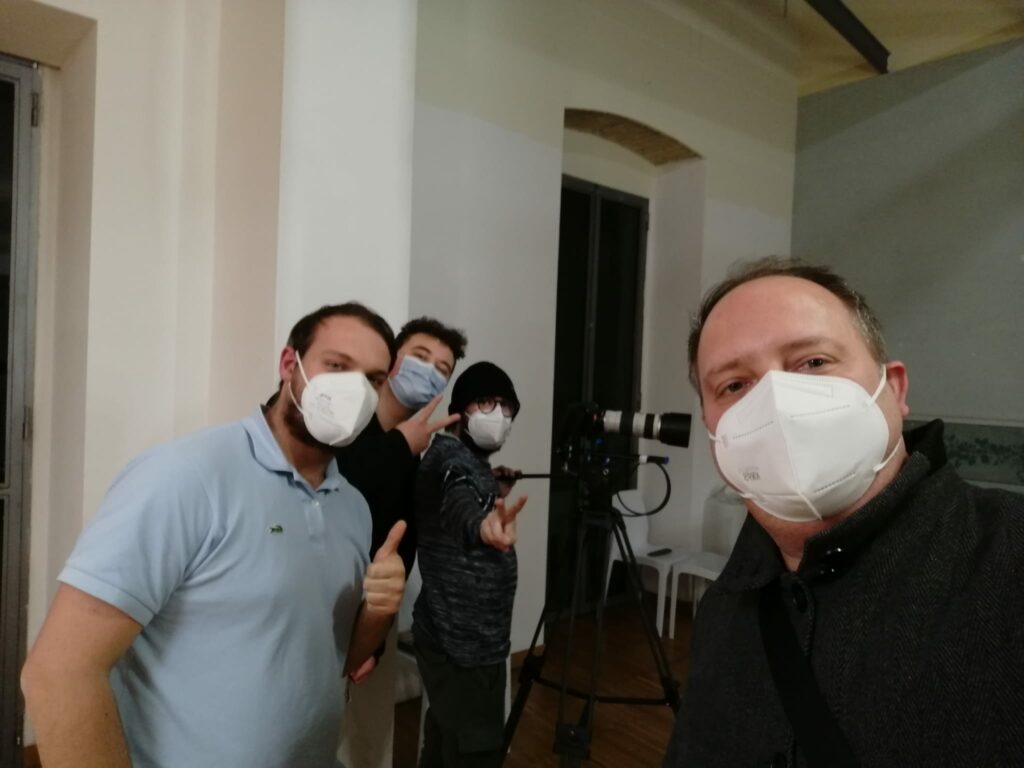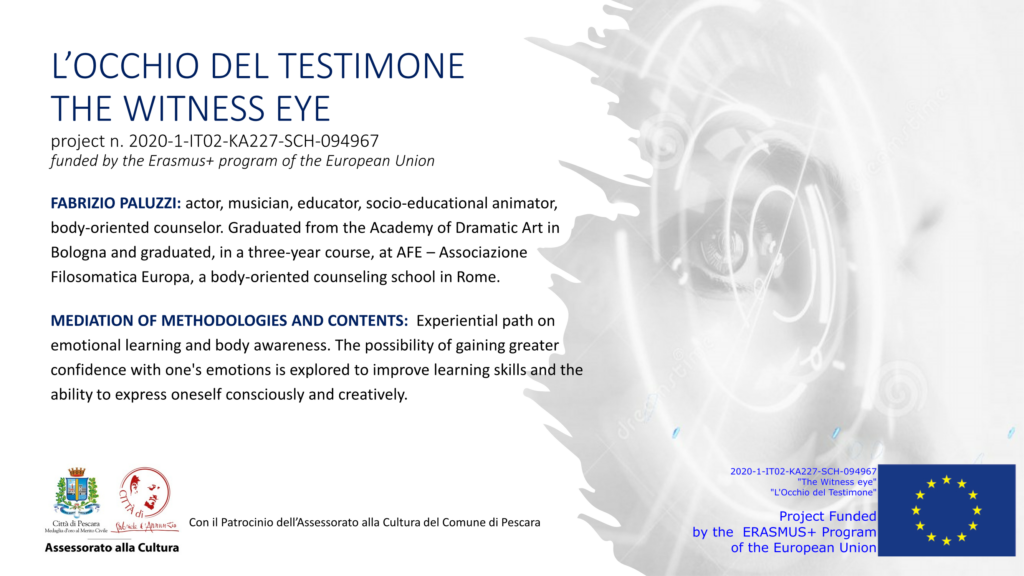 Funded by the European Union. Views and opinions expressed are however those of the author(s) only and do not necessarily reflect those of the European Union or the European Education and Culture Executive Agency (EACEA). Neither the European Union nor EACEA can be held responsible for them.